Miami Herald reporter Rebecca San Juan completed the Poynter-Koch Media and Journalism Fellowship one month before Champlain Towers South, a 12-story beachfront condominium in a Miami suburb, collapsed on June 24, 2021. Herald journalists were some of the first on the ground after the collapse, and San Juan and her colleagues — including Poynter-Koch alumni Bianca Padró Ocasio, Martin Vassolo, Michelle Marchante, Devoun Cetoute, and Syra Ortiz-Blanes — spent months examining the story from multiple angles. In May 2022, they received a Pulitzer Prize for breaking news coverage. We spoke to San Juan about her experiences.
How did you and your colleagues are working together on this story?
We each took a different part. Some people, including Bianca Padró Ocasio, Alex Harris, and Joey Flechas, were on the ground right after the collapse and in the days following. I'm part of the business and real estate team. I looked at the ripple effects on the housing and condo markets. I wrote my first story with Rene Rodriguez, Michelle Marchante, and Taylor Dolven. We examined the history of the building, who developed it, who was selling units, and for how much units had recently sold. We also had teammates who wrote about the victims and who examined how the disaster impacted local small businesses, even traffic.
National news teams on the ground were smaller. With so many people committed to this story, our team created value for our community by looking at what happened from many angles, and for much longer time period after the disaster happened.
What impact did The Herald's coverage have on the community and its residents?
Out of the tragedy, we've seen increased community engagement, good actors making needed investments, and local government action.
I worked on a story with Rene and Mary Ellen Klas that asked how condo buyers could know a building is safe. People were nervous, but started to ask different questions. Instead of wanting to know about updated kitchens, they asked if a building passed inspection. We helped residents understand where to get that information. We heard from condo association leaders who told us residents were attending more association meetings. Residents wanted to engage in order to prevent and solve problems.
Because of the stories we told about how repair costs could mount, building owners realized they couldn't delay. The understanding of mounting backlogs also spurred local action. While state lawmakers have not changed policy or regulation, city officials created a fund that older buildings can tap if they can't get bank financing.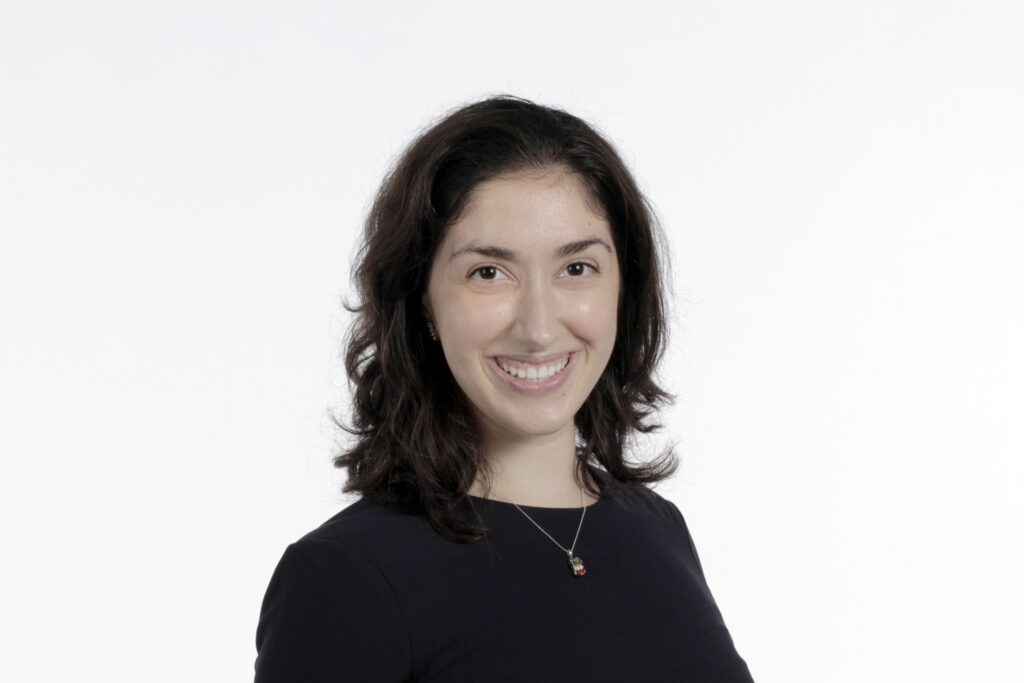 The Pulitzer Prize is one of journalism's highest honors. What does it mean to you? What does it say about the vibrancy of local news?
Journalists provide information and stories that move people to make life-changing decisions. There are not a lot of careers where you have that direct impact. I went into journalism to move readers to think. This award is confirmation I'm on the right path. It means local reporting makes an impact. It's critical to have reporters on the ground who stay with a story for months. Our team is still here today to investigate ripple effects. We've examined how the foundations of other buildings were changed by the collapse. We've looked at how the disaster impacts markets long-term, and reported on the positive ways a community can rebuild after a tragedy.
How did you hear about the Poynter-Koch Fellowship and why was it important for you?
I've wanted to be a journalist since eighth grade. I graduated from college in 2017. Friends went on to journalism school or postgrad. I went right to work, freelancing before getting a full-time job at The Herald. My editors nominated me for the fellowship because it offers tools to develop as a reporter.
Newsrooms today are comprised of people with journalism degrees, bachelors' degrees, even PhDs. The fellowship provides a foundation to supplement your educational background. Fellows take classes in media law, storytelling, data analysis, the business of journalism, mental well-being, and the role of a free press in society. We even heard from my colleague Alex Harris who led a panel on reporting during a disaster. She gave us practical tips. I never thought I'd use them, but I did when covering the Champlain collapse.
The fellowship program creates a community of journalists dedicated to telling important stories. How will that help you?
Fellowships like this one provide a network for a lifetime. You never know when — or what — you're going to need in order to grow. Whether you're stuck finding new story ideas, or struggling with sources, I now have a network I know I can ask for help. One of the greatest aspects of the fellowship is the mentorship program. I knew immediately I wanted to be with Rachelle Younglai who is a real estate reporter for The Globe and Mailin Canada. We are still in touch and she has helped me develop immensely as a journalist.
Journalism is a tough calling. Any advice for young writers?
I would say just go for it. I got my first internship in high school and it helped me discover how much I loved reporting. Go right into journalism after college if you think it's your calling. It's a good test. You have to love this job. You always can go back to school or pick up tools that develop you as a reporter from programs like the Poynter-Koch Fellowship. The fellowship is like a master's program. If you're unsure, if you're thinking about law school or business, do that. Discover if that's your passion. Worst case, you ultimately become a journalist and have added knowledge that can inform your reporting.