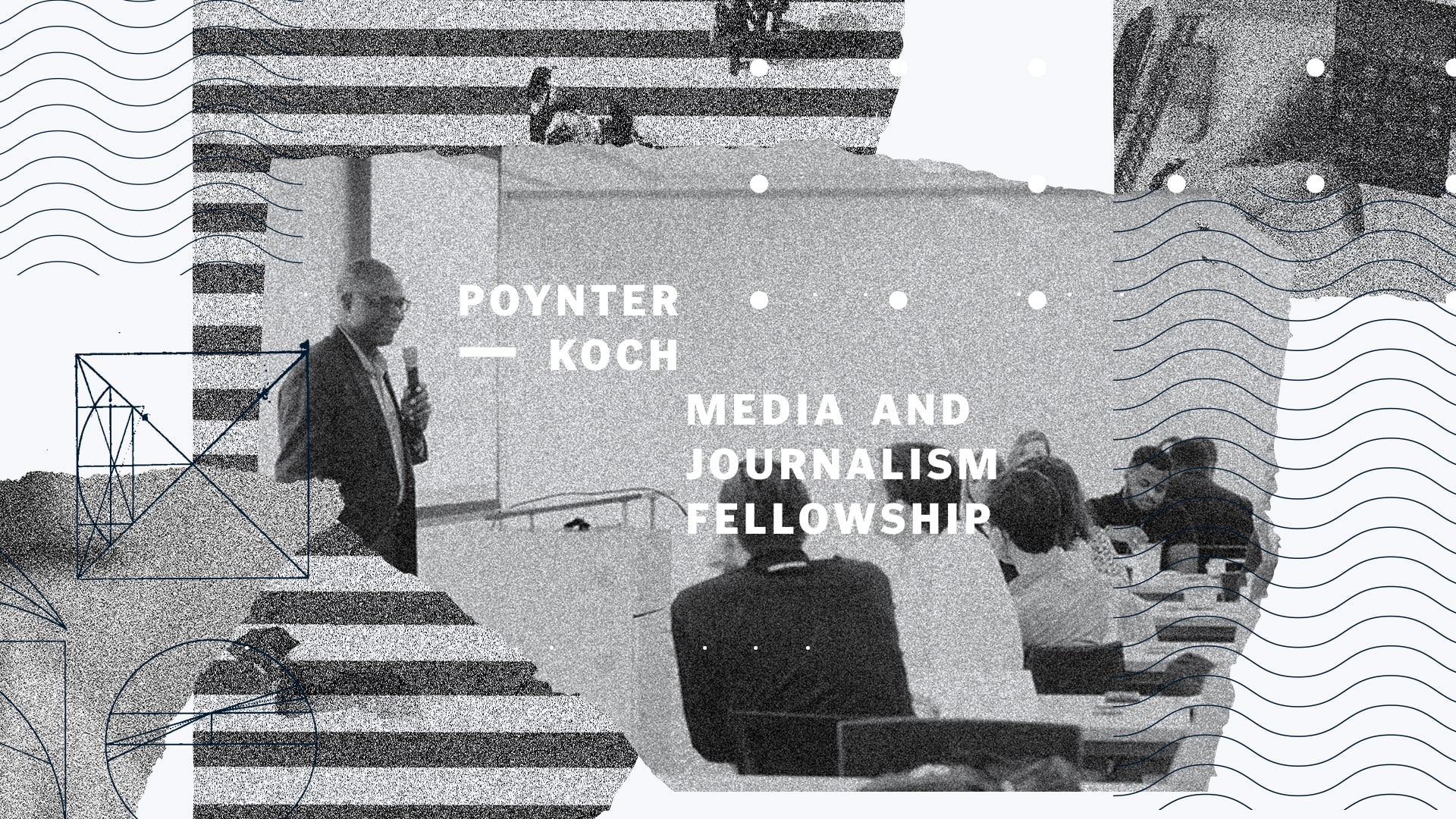 Poynter-Koch Media and Journalism Fellowship
Launch your Career in Journalism
The year-long Poynter-Koch Media and Journalism Fellowship is for early-career journalists who are aspiring future leaders in the industry.
As a finalist for the fellowship, you'll have the opportunity to find placement as a paid, full-time journalist at a participating news outlet, joining colleagues who are passionate about journalism and the critical role of the free press in society. You'll learn from each other, on the job, and from a robust, real-world curriculum presented by seasoned, professional journalists.
In-person and Virtual
Fellows gather weekly to engage in robust coursework, such as media training and workshops and discussions about today's most pressing journalistic issues. Three times during the year you'll join the other fellows and faculty for additional workshops and activities at multi-day summits.
Our participants — up to 60 per fellowship class — come from all over the United States. The news organizations they work for range from metropolitan dailies to local market television stations to digital enterprises. Fellows contribute their many unique perspectives to an ongoing dialogue over the future of journalism.
Advisor Program
The program places each fellow into an advisory group with several other fellows and an experienced professional advisor. These groups meet twice a month during class time to build community, allow for peer mentorship and professional development, and workshop innovation projects together.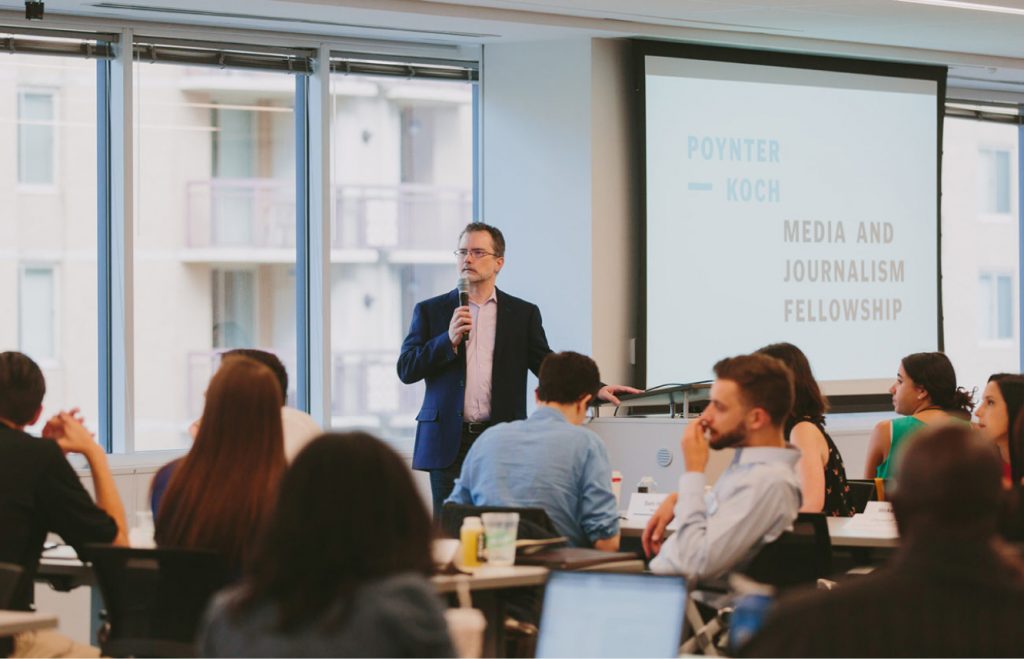 Innovation Project
Fellows propose a positive change or improvement for their newsrooms. They might create a coverage plan for an underserved community or a series of articles on a topic not previously covered. The goal is to stretch beyond everyday assignments and innovate with the limits up to the fellows. As a competition, previous winners include a fellow who built a video graphic interface for her employer and another who launched a podcast for her TV news station aimed at millennial audiences.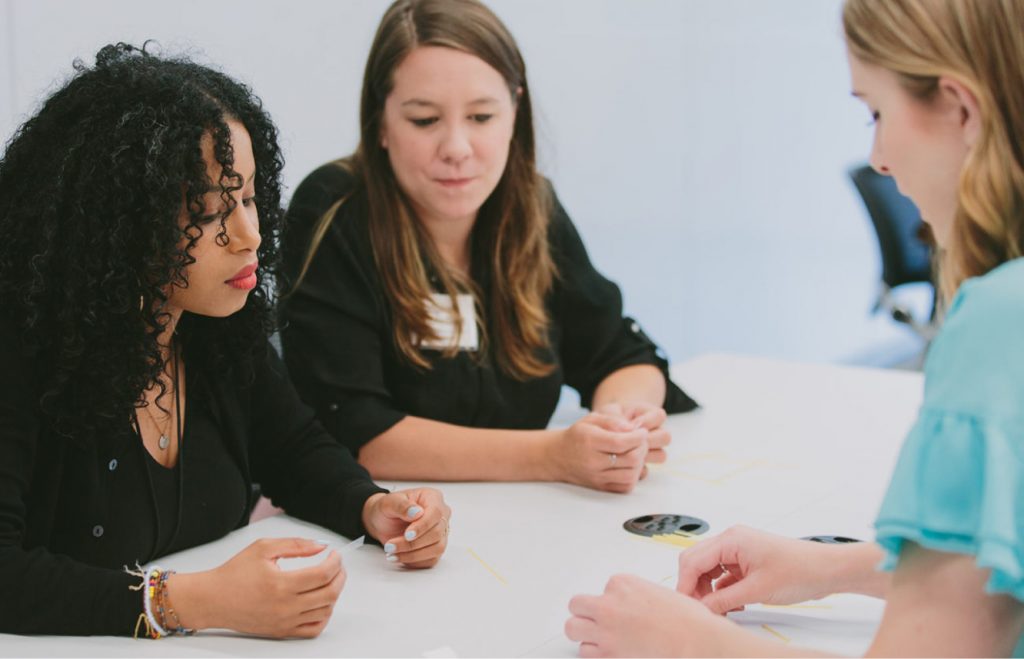 Summits
Three times during the year, fellows come together to learn from each other and from faculty face to face. Guests at summits have included Poynter's top lecturers, the StoryCorps team, ethics experts, documentarians and filmmakers, and leading journalists. The June 2019 opening summit keynote speaker was CBS News Chief Washington Correspondent Major Garrett at the National Press Club. Each summit focuses on journalism skills as well as discussion topics, such as small breakout sessions exploring case studies that represent thorny ethical issues. Fellows also have a chance to hone tactical skills including media and interview training. We also have some fun. Whether it's attending a World Champion Washington Nationals baseball game, playing shuffleboard under the Florida sun, balancing super-size Jenga, or enjoying great Italian food, we make sure it's not all work and no play.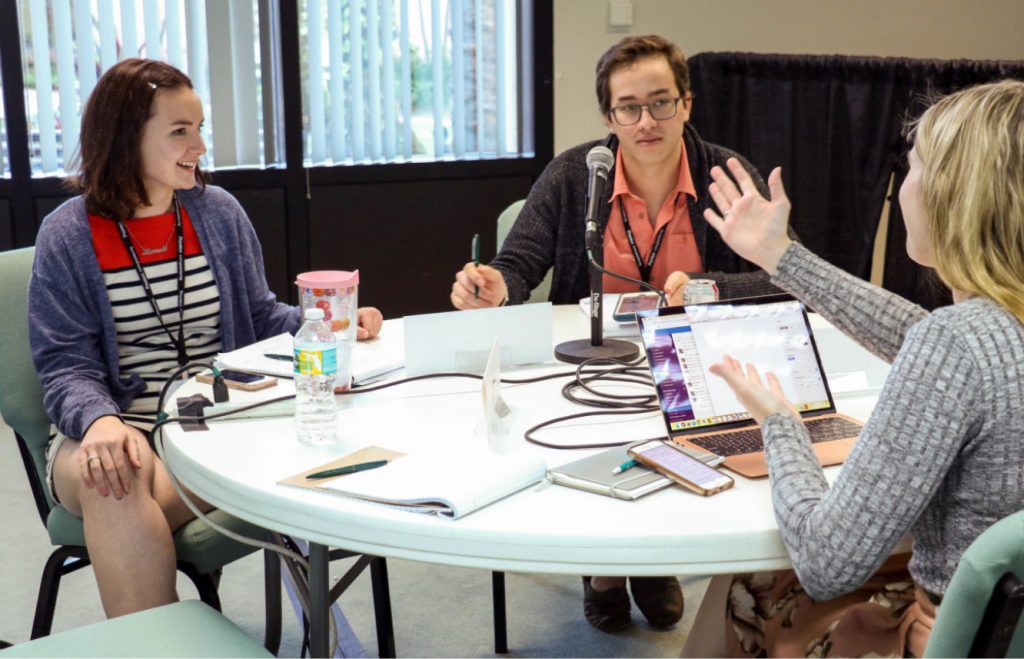 Why Poynter-Koch?
The authors of the First Amendment understood that a free and robust press is a crucial component in the system of checks and balances built into American society.
Journalists and storytellers discover and then report what is fact — and what is not. They shine light on inaccuracies and injustice, adopting a role as the ultimate stone kickers and skeptics. They inspire and educate with stories that explain, provoke, and expose the world around us. In doing so, the press builds a foundation of trust and mutual understanding that is essential for progress in all its forms.
The Poynter-Koch Media and Journalism Fellowship's curriculum is designed to address not only the hard skills of reporting and storytelling techniques but also the pillars of First Amendment law, foundations of a free press, and the core values that underpin public service journalism.
While bringing differing perspectives from varying roles and newsrooms, Poynter-Koch fellows share common ground: a commitment to the ideals and values of journalism. The power of the program comes not from the curriculum but from the diversity of fellows' perspectives.
Curriculum Snapshot
Philadelphia, Pennsylvania
Curriculum includes Foundations, Digital Skills, Business of Journalism, Diversity and Journalism, Journalism Ethics and more. Fellows also meet regularly with advisory group.
Curriculum includes Audience Development, Media Law, Beat Building, and Life Skills for Journalists. Fellows continue to meet with advisories and work on innovation project.
Application Process
Click to begin a new application or to finish a previously started application.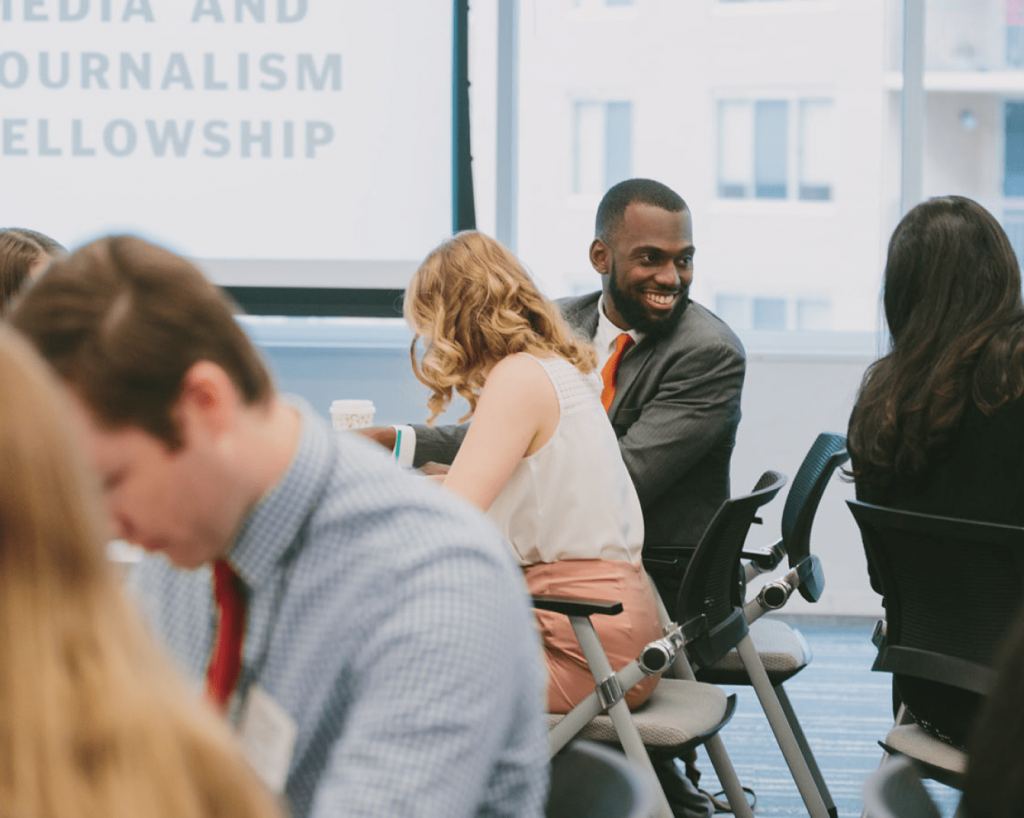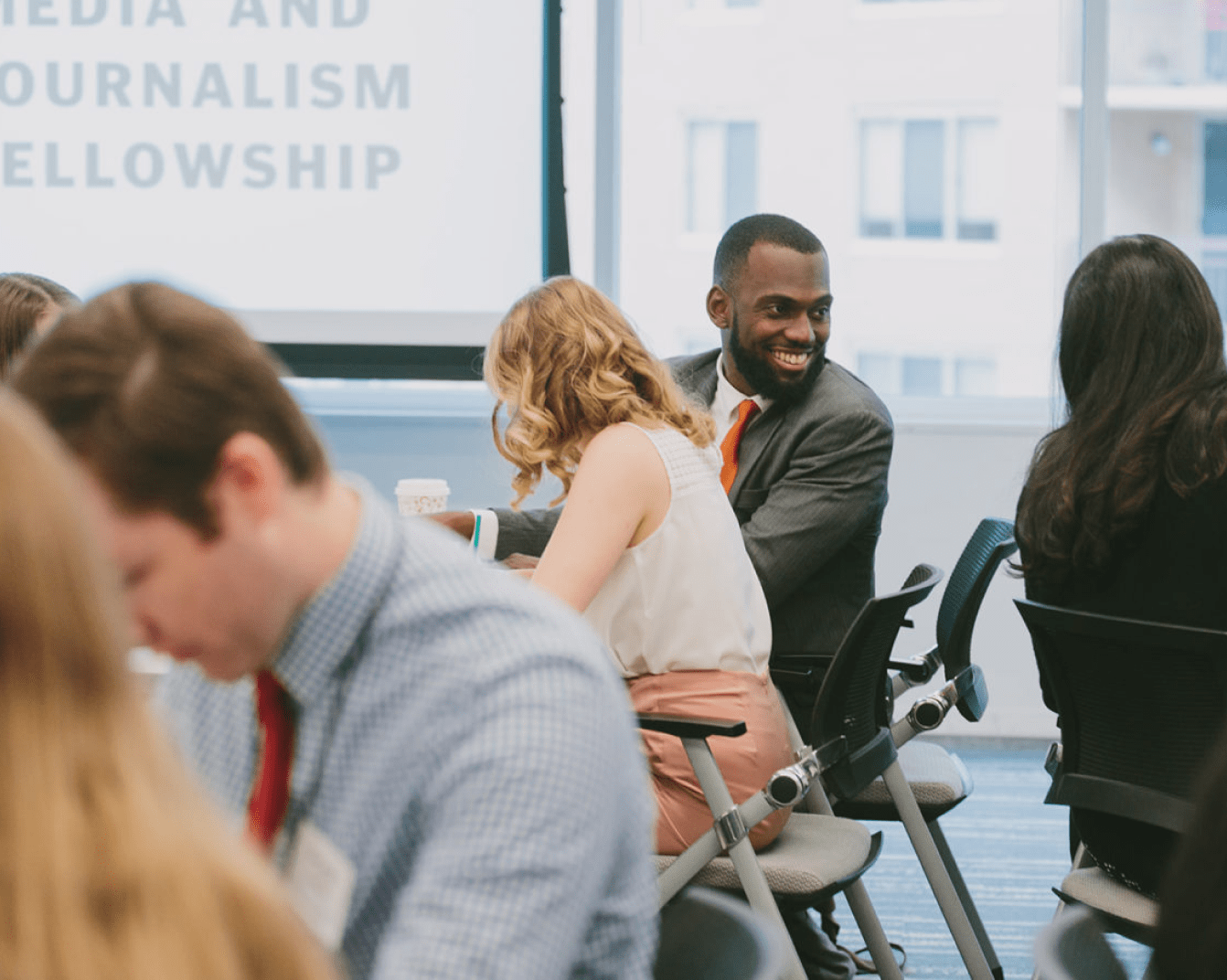 FAQs
Have questions? We can help.